For Permanent Stabilization of Teeth
SplintMat is bonded to the teeth for stabilization or placement of temporary restorations and is available in no waste rolls in nylon or stainless steel mesh.
Use SplintMat nylon mesh with your preferred light cure or self-cure composites. Splintmat stainless steel mesh is indicated for use with self-cure composites.
Perfomat is a sturdy, perforated stainless steel strip that can be used to as an occlusal splint and for reinforcement for denture repairs.
Splints and immobilizes reimplanted and periodontally involved teeth
Provides support for temporary replacement of missing teeth
Reinforcement for denture repairs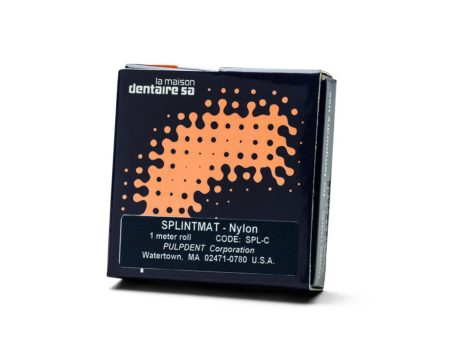 SPL-C – SplintMat: NYLON Mesh Grid – Roll, 5.5 mm X 1 meter (39" long)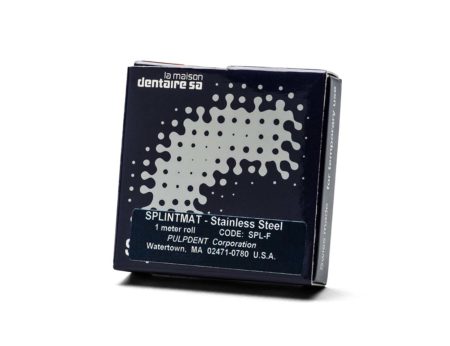 SPL-F – SplintMat: STAINLESS STEEL Grid – Roll, 4 mm X 1 meter (39" long)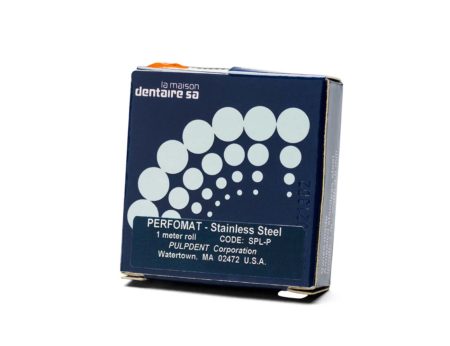 SPL-P – PerfoMat: Perforated stainless steel strip, roll, 3.5 mm X 1 meter (39″)