38% Phosphoric Acid
The world standard for more than two decades and millions of applications
Etch-Rite is a superior quality dental etching gel specially formulated for maximum working and handling characteristics.
Thixotropic
Stays where placed – will not run onto exposed tissue
Washes off easily without leaving any residue
20 second etch for enamel and 15 second etch for dentin
Convenient syringe dispensing
Precise placement through small-gauge pre-bent applicator tips
Available In 1.2mL, 3mL, 6mL, 9.4mL (12g), 12mL and 25mL syringes. Economical bulk packs are also available.
The Effectiveness of Etch-Rite™ is Scientifically Proven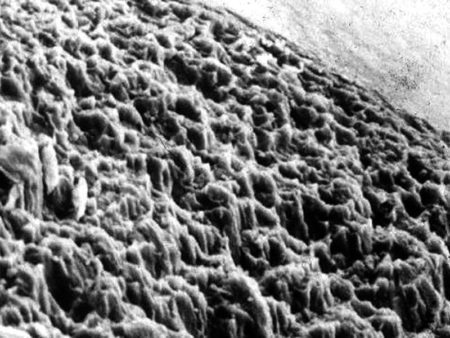 Fig 1. SEM shows the etched enamel surface after a 20-second application of Etch-Rite™. The smooth area in the upper right corner was not etched.
Fig 2. SEM of the dentin surface after a 15-second application of Etch-Rite™ shows removal of smear later and opened dentinal tubules.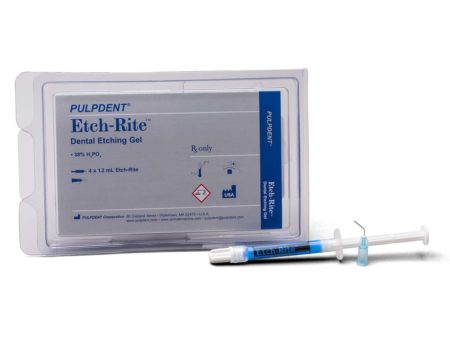 ETCH – Kit: 4 x 1.2 mL syringes gel + 8 pre-bent tips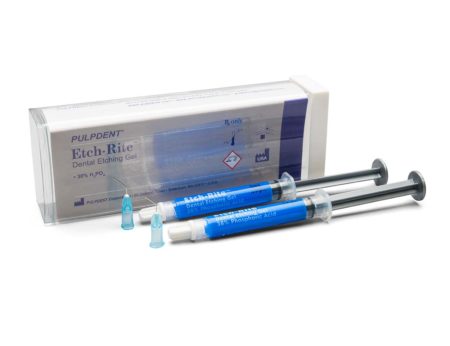 ET-TWIN – Twin Pack: 2 x 3 mL syringes gel + 25 pre-bent tips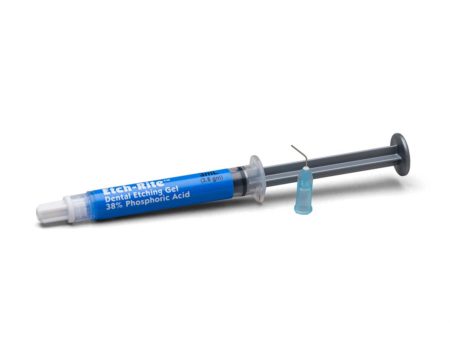 ET-6 – 6 mL (7.7 gm) syringe gel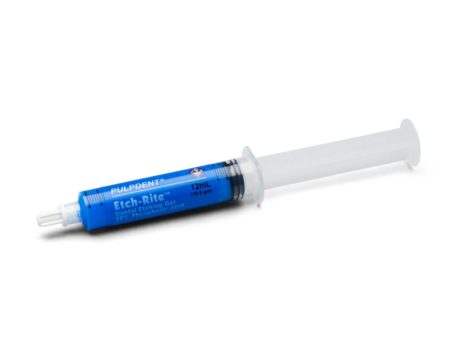 ET-12 – 12 mL (15.4 gm) syringe gel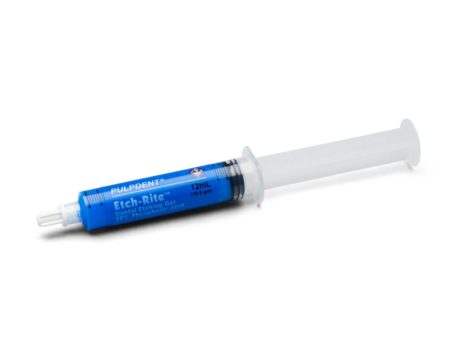 ET-12G – 12 gm (9.4 mL) syringe gel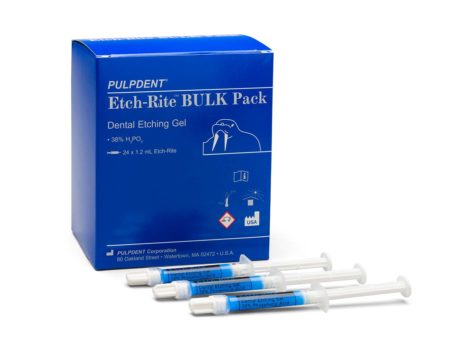 ET-24 – Bulk Pack: 24 x 1.2 mL syringes gel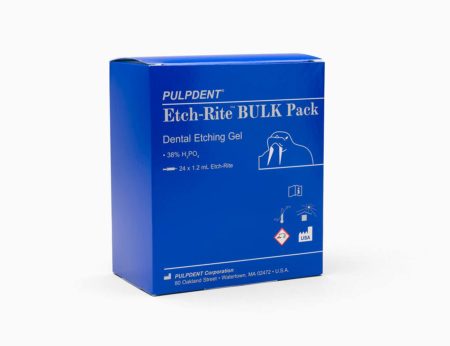 ET-144 – Clinic Pack: 1.2 mL syringe package of 144 – no applicator tips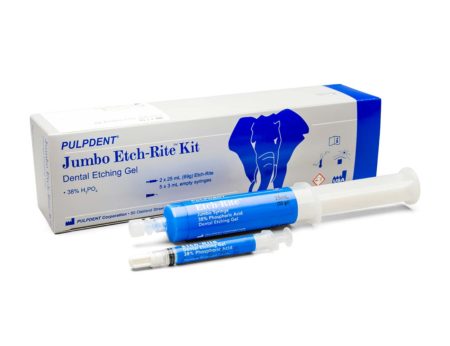 ET-50 – Jumbo Kit: 2×25 mL syringes gel (64 gm) 5 x 3 mL empty syringes, 50 tips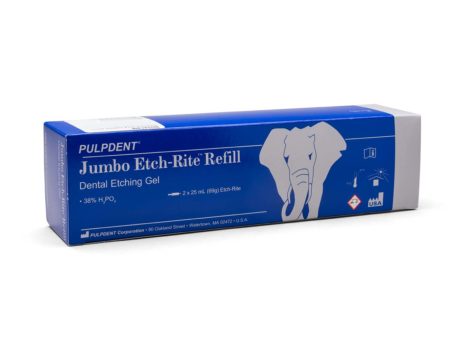 ET-50R – Jumbo Refill: 2×25 mL (64 gm) syringe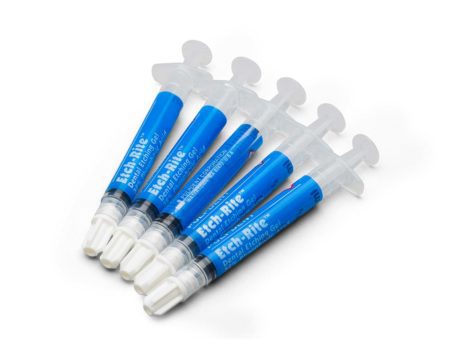 SY-ET3 – 5 x 3 mL empty refill syringes for Jumbo Etch-Rite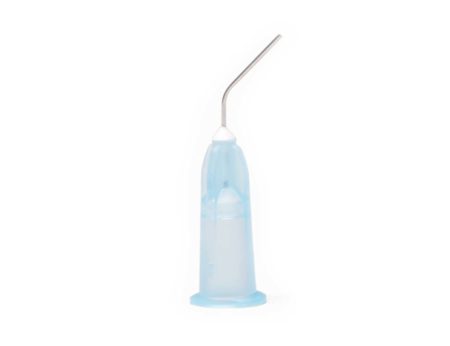 25B20 – Light Blue, 25 ga x 1/2″, Prebent Tips, Pkg. 20 Use with Etch-Rite, Etch-All, Etch Royale & Porcelain Etch Gel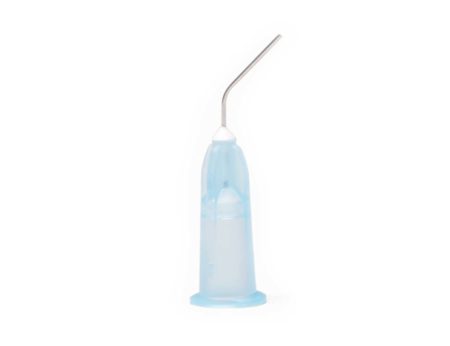 25B50 – Light Blue, 25 ga x 1/2″, Prebent Tips, Pkg. 50 Use with Etch-Rite, Etch-All, Etch Royale & Porcelain Etch Gel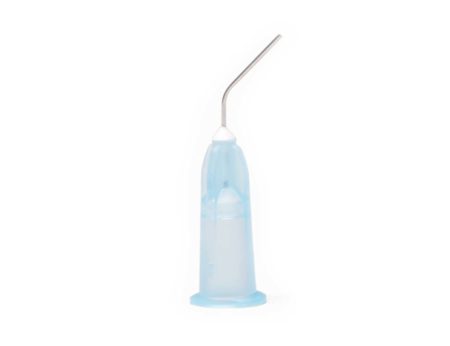 25B100 – Light Blue, 25 ga x 1/2″, Prebent Tips, Pkg. 100 Use with Etch-Rite, Etch-All, Etch Royale & Porcelain Etch Gel