4th Generation Dual Cure System
Hydrophilic
For bonding to dentin, enamel, porcelain, resins, precious and non-precious metal and amalgam.
The original all-purpose adhesive system
This 4th generation adhesive system offers light cure and self-cure options. The adhesive primer and resin bonding agent are separate components. There is a unique metal primer, and the light cure resin bonding agent Part 1 can also be used to wet plastic instruments to prevent them from sticking to composites.
The patented PMGDM adhesive chemistry with the magnesium salt of NTG-GMA provides higher bond strengths than the earlier PMDM formulas.*
*Bowen RL, inventor. Patent Nos. 4,514,527; 4,521,550; 4,588,756; 4,659,751
*Venz S, Dickens B. Modified surface-active monomers for adhesive bonding to dentin. J Dent Res 1993;73(3):582-86
*Perdigao J, et al. Bons strengths of new simplified dentin-enamel adhesives. Am J Dent 1999;12(6):286-90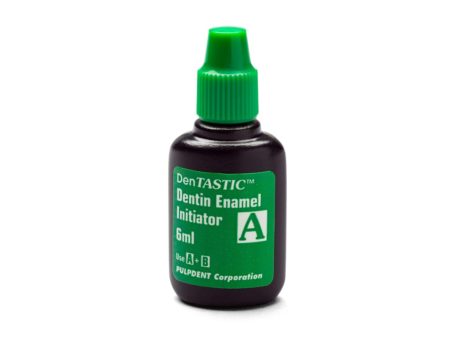 DASP-A – DenTASTIC 6 mL Primer Part A, Dentin/Enamel Initiator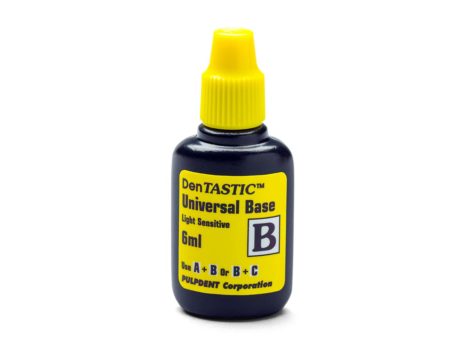 DASP-B – DenTASTIC 6 mL Primer Part B, Universal Base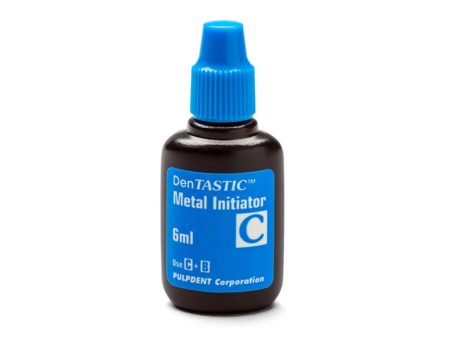 DASP-C – DenTASTIC 6 mL Primer Part C, Metal Initiator
DASP-1 – DenTASTIC 6 mL Unfilled Resin Bonding Agent Part 1, Base, light activated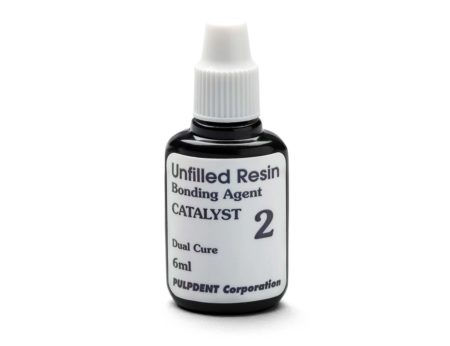 DASP-2 – DenTASTIC 6 mL Unfilled Resin Bonding Agent Part 2, Catalyst